Protect your home from the onslaught of hordes of
really really nasty bugs in "Bug Defender",
a turret defence game from GrassGames.

Download this great free addictive
arcade game for Windows or Mac OS X
or your Android Phone or Tablet.
Below is a screenshot of the game. Click the image for a larger view.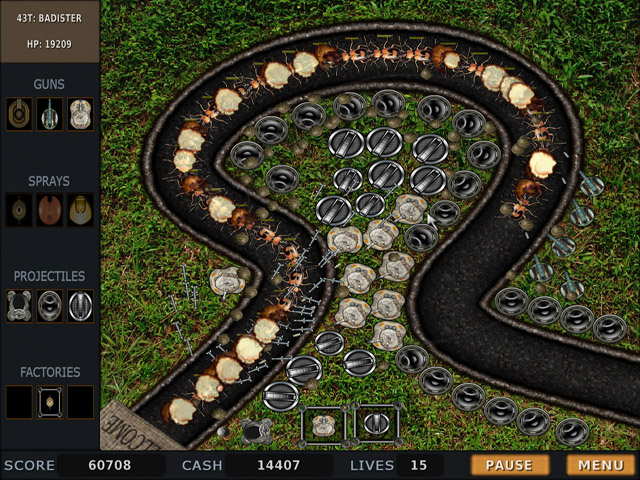 For any comments about the game,
or if you are looking for support,
head on over to the Bug Defender Forums.