Welcome to the Solitaire 3D Official Home Page.
QUICK LINKS
Scroll down for more information about the game.

Here's one of the 100+ solitaires in Solitaire 3D in action: Spider 1 Suit
For best viewing, select 720p and view in fullscreen (video may be blurry otherwise).

Solitaire 3D is now available for iPhones, iPads & Android!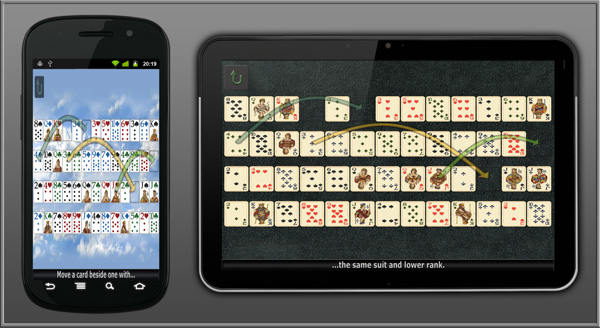 Click here for more information.

Solitaire 3D is now also available for the Xbox!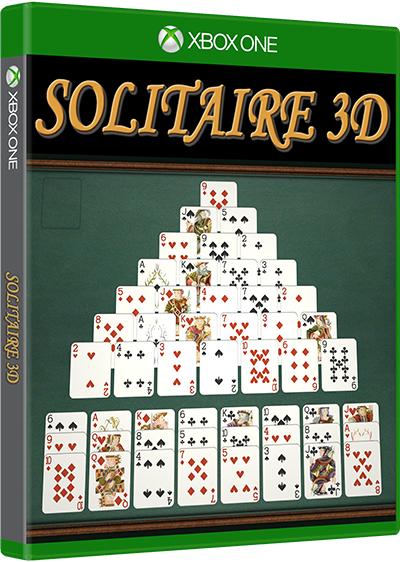 Go here to get it in the Xbox Store.

DOWNLOAD THE FREE VERSION
Comes with 5 free solitaire games!
Available for Mac OS X, Windows and Linux.
100% Clean. No ads, viruses, spyware, etc.

GET THE COMPLETE VERSION
| | |
| --- | --- |
| | Contains 100+ Solitaire games! |
| | Includes free upgrades for 2 years |
| | Includes Mac, Windows and Linux versions |
| | Immediate download after purchasing |
| | Install the game on up to 3 computers |
| | 100% Clean - No viruses or spyware |
| | 30 Day Money Back Guarantee* |

For Mac OS X, Windows and Linux only. Go
here
for phone and tablet versions, or
here
for the Xbox version.
* If you don't like Solitaire 3D for whatever reason, or have any problems with the game, GrassGames will return your money in full, at no cost to you whatsoever.

All major credit cards accepted. Phone and fax orders available also.


Solitaire 3D contains all of the following games:
Accordion
Aces Up
Agnes Bernauer
Agnes Sorel
Algerian Patience
Australian Patience
Alternations
Baker's Dozen
Baker's Game
Baroness
Beleaguered Castle
Black Hole
Blondes and Brunettes
Brigade
Bristol
Buffalo Bill
Calculation
Canfield
Castles in Spain
Clock
Coleopter
Crazy Quilt
Curds and Whey
Double Klondike
Double Yukon
Eight Off
Fan
Flower Garden
Forty and Eight
Forty Thieves
FreeCell
Gaps
Gargantua
Giant
Giza
Golf
Grandfather's Clock
Harp
Intelligence
Interchange
Kings
Klondike
La Belle Lucie
Las Vegas Solitaire
Martha
Memory
Miss Milligan
Monte Carlo
New York
Number Ten
Osmosis
Peek
Penguin
Poker Shuffle
Poker Square
Pyramid
Queen of Italy
Rouge et Noir
Russian Solitaire
Scorpion
Scorpion II
Sea Towers
Shamrocks
Sir Tommy
Spider
Spider 3 Suits
Spider 2 Suits
Spider 1 Suit
Spider Trap*
Spider Triple Deck
Spider's Crossing*
Spider's Crossing Triple Deck*
Spiral*
Steps
Stonewall
Strategy
Streets
Three Blind Mice
ThreeCell
Three Shuffles and a Draw
Thumb and Pouch
Tri-Peaks
Tut's Tomb
Twenty
Unlimited
Waning Moon
Wasp
Yukon
*original to Solitaire 3D

Comments, suggestions, or having trouble ?

Check out the Solitaire 3D Forums here.